Dear friends and lovers of Oriental Dance, we are happy to announce that the DVDs of the three evening Gala Shows of the Silk Road Projects 2012 International Oriental Dance Convention are available!
Volume 7 - GALA SHOW "SACRED SOUND SACRED DANCE"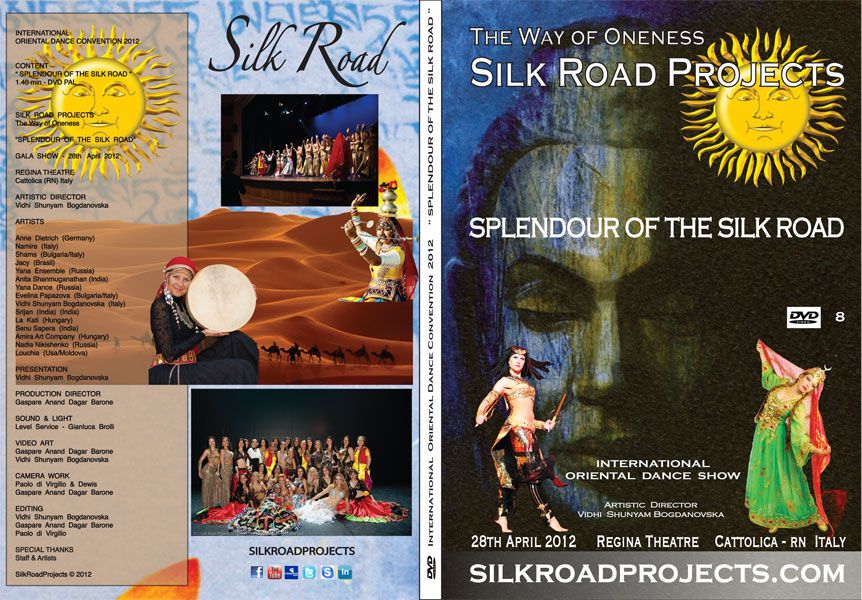 Volume 8 "SPLENDOUR OF THE SILK ROAD"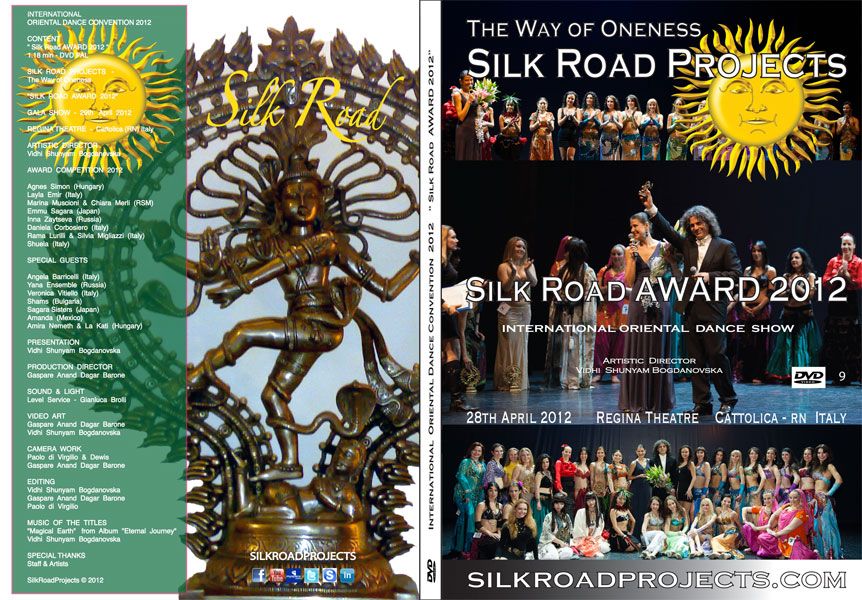 Volume 9 "SILK ROAD AWARD 2012"
This collection of the DVDs are the highest quality and research of Oriental dance choreography presented and recognized at international level. The shows in Regina Theatre, Cattolica (RN) were filmed with Digital technology and attention to detail throughout the audio-visual editing.
These compilations are a testament to many great artists from around the world who have brought and shared their Artistic research and their experience at the Silk Road Projects Convention.
Through these videos you can enjoy the beauty, the diversity of costumes, colors and traditions of various representatives of the Silk Road. Left takeaway by the energy of the artists and the magic of dance.
For information on how to purchase the DVD and payment, please send e-mail to This e-mail address is being protected from spambots. You need JavaScript enabled to view it
Thank you for help with your purchase of DVDs. Your support allows us to continue this great research on Oriental Dances of the Silk Road and document, leaving a contribution to the evolution of the Universal Dance.